6 meetingrooms
220 people
405 people
(incentives)
276 accommodations

1 restaurants, 1 bar(s)
220 Place settings
open all year
Normandy Garden
Discover the flavours of Normandy in a traditional setting! Welcome to the Auge region! You'll be charmed as much by its outstanding, peaceful nature and unmissable stud farms as the nearby Normandy coast. 8 km from the Côte Fleurie, the Pierre & Vacances Normandy Garden village is located in a vast green and hilly resort of 12 hectares. Located less than 15 km from Deauville and Cabourg, it is the ideal base for discovering the Normandy coast.
All the rooms are located in the Seminar Centre, a stone's throw from the holiday village reception. To remind you of our location near stud farms, all the rooms are named after famous yearlings. ➜ 5 rooms (60 to 78 m2) with natural light. ➜ Multi-purpose "Ourasi" room (288 m2) with control room. Audiovisual equipment can be hired on request, private hire available For large-scale events, the 1,700 m2 sports hall hosts exhibitions of equipment or cars, workshops with stands, evenings with sports and fun activities and more.
Ourasi
Varenne
Cocktail Jet
Lutin d'Isigny
Idéal du Gazeau
Général du Pommeau
Capacity of meeting rooms
Capacity of meeting rooms
Surfacein meter2
Size

in meter

Ceiling
in meters
Theater
School
U shape
Ourasi
288
18x16
2,80 / 6
220
140
50
Varenne
63
9x7
2,80
36
30
20
Cocktail Jet
72
12x6
2,40
48
42
36
Lutin d'Isigny
78
13x6
2,80
60
48
36
Idéal du Gazeau
60
10x6
2,80
30
30
24
Général du Pommeau
60
11x6
2,80
30
30
24
Move left
Move right
Objectives to achieve? Challenges to overcome? You can count on the responsiveness of our teams and partners, who have been developing unrivalled expertise in improving the way groups interact for 20 years. Set your objectives. Whether you're putting your teams' potential to the test or rewarding your employees, we'll advise you to give your projects meaning. Choose between incentives, teambuilding, sports challenges and more. As we offer a wide range of activities, we can combine work and leisure sessions... Hand over the reins. Rely on our teams who are ready to ensure your corporate events are perfectly coordinated for all your participants' enjoyment!
The 226 houses and 50 apartments with charming Normandy architecture are equipped with: bathroom, separate WC, TV, terrace and Wi-Fi (speed varies). This accommodation is located in the resort's 7 neighbourhoods: Garden Club, Hameau, Bocage, Côte de Nacre, Côte Fleurie, Bessin and Pays d'Auge areas. Many outdoor free parking spaces.
Our teams will advise you on which of our restaurants is best suited to your event: ➜ O'Garden: a 220-cover restaurant with "chic and friendly" countryside decor. ➜ O'Polo, the bar located in the extension of the restaurant. Can be extended onto the terrace and poolside on request. ➜ Ourasi, a multi-purpose room with 200 covers and an oval table - 150 people with a dance floor. ➜ Le Spot for private parties for up to 100 people. We offer cuisine favouring local ingredients and regional recipes such as "Grilled cockerel with Vallée d'Auge apple sauce, gratin dauphinois & glazed turnips" and "Pain perdu with brioche and salted caramel ice cream". Not to mention sustainable coffee or tea at breakfast, at the end of meals and during breaks. Seminar menus and menus adapted to the theme of your event for cocktail receptions or gala dinners.
IN THE VILLAGE Heated covered tropical Aquaclub water park with swimming pool, hot tubs, sauna, and hammam, 2 heated outdoor swimming pools. Outdoor multi-sport pitch (football, basketball), a tennis court, petanque, table tennis and large indoor multi-activity area. NEARBY Horse riding centre, 18-hole golf course, thalassotherapy. Pont-l'Evêque leisure centre: quad biking, water sports and the Deauville karting circuit. "Val des Cimes" high ropes course, route de Honfleur. TOURISM Car tour to discover the villages of Beuvron-en-Auge, Cambremer, Beaumont-en-Auge and Blangy-le-Château.
Address
Village Normandy Garden
14430 Branville
France
GPS Coordinates
latitude : 49.26129900
longitude : 0.01862600
Routedescription
Route description

Paris (203 km) - Caen (35 km) - Le Havre (48 km) - Rouen (91 km).

From Paris:
- Take the A13 motorway until you reach Pont l'Evêque
- Continue on the motorway towards...

Paris (203 km) - Caen (35 km) - Le Havre (48 km) - Rouen (91 km).

From Paris:
- Take the A13 motorway until you reach Pont l'Evêque
- Continue on the motorway towards Caen for 5 km and come off at exit no.29, signposted "Saint Pierre sur Dives/Villers sur Mer".
- At the roundabout, follow the signs to Caen as far as Annebault and turn right towards Villers sur Mer.
- In Branville, turn left at the church towards Danestal (RD 281) and follow the signs for "Normandy Garden".

Read more

Close

Public Transport

Trouville/Deauville train station (18 km) Lisieux train station (22 km)

By plane

Deauville-St Gatien airport (18 km) Caen Carpiquet airport (40 km) Le Havre-Octeville airport (65 km)
You might be interested by: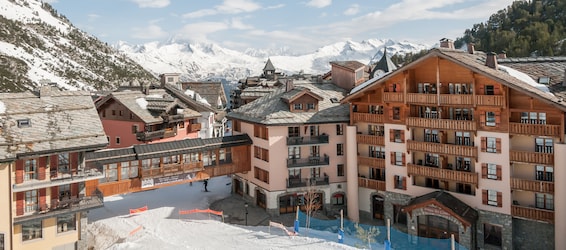 Provence-Alpes-Côte-d'Azur
>