12 meetingrooms
300 people
800 people
(incentives)
183 accommodations

1 restaurants, 1 bar(s)
250 Place settings
open all year
Moliets
Discover an authentic local village, located in the Landes, one of France's most beautiful forests, beside pine forests and the golf course. The village provides complete comfort and a wide range of activities, just 1.5 km from the beach. The Moliets Seminar Centre meeting rooms are just a few minutes' walk from the heart of the village.
In the centre of the village, 2 naturally lit rooms:
- "Les Chênes Lièges" in the "Maisons" district
- "Les Baïnes" in the "Orée Hameau" district

The Moliets seminar centre, a short walk away from the "Bastides" district:
- 1 auditorium (300 seats, theatre style), with stage and control room.
- 9 meeting rooms with natural light
- Free Wi-Fi in all rooms (based on connection speed on site)
- Spacious hall and sunny patio

Audiovisual equipment hire: on request.

Other spaces available just outside the village:
- Hard surface indoor tennis courts: 1,340 m²
- Area that can be used to install a marquee or other structures
- Archery area: 20,250 m²
Auditorium
Gemmeur 1 or 2
Gemmeur 1 + 2
Echassier 1 or 2
Echassier 1 + 2
Airial 1, 2, 3, 4 or 5
Airial (2 rooms)
Airial (3 rooms)
Airial (4 rooms)
Airial (5 rooms)
Capacity of meeting rooms
Capacity of meeting rooms
Surfacein meter2
Size

in meter

Ceiling
in meters
Theater
School
U shape
Auditorium
300
30,5x10
7
300
-
-
Gemmeur 1 or 2
25
4,95x5
3,22
20
20
12
Gemmeur 1 + 2
50
4,95x10
3,22
50
35
30
Echassier 1 or 2
50
10,30x5
3,22
50
35
30
Echassier 1 + 2
100
10,30x10
3,22
80
65
45
Airial 1, 2, 3, 4 or 5
60
10,85x5,41
2,95
50
35
30
Airial (2 rooms)
120
10,85x10,82
2,95
100
65
55
Airial (3 rooms)
180
10,85x16,23
2,95
150
80
30
Airial (4 rooms)
240
10,85x21,64
2,95
200
120
-
Airial (5 rooms)
300
10,85x27,05
2,95
250
150
-
Move left
Move right
Objectives to reach? Challenges to overcome?

With 20 years of experience in team building and group dynamics, you can count on our teams and partners to meet your needs.

Setting your objectives... Testing your teams' potential, rewarding your employees... We're here to help put your plans into practice.

Choose from... Incentives, team building, sporting challenges... The many activities on offer enable us to combine work and play...

Let us do the work... Take it easy as our teams use their skills to organise the perfect activities, and ensure it's fun for all involved!
The 373 apartments and 133 houses, located in 3 districts ("Orée/Hameau", "Bastides" and "Maisons") and set around a golf course, are inspired by local Landes and Basque architecture.

They are equipped with: bathroom, separate toilet in some apartments, television, terrace or balcony.

Services:
- Outdoor parking for cars and coaches (1 per district)
- Shop in the golf course Club house and in the village
- Wi-Fi access in all accommodation (charge applies)
Our teams will provide advice on which restaurant areas best suit your event needs:

- "L'Escale" restaurant with a view of the "Orée/Hameau" district's pool: for up to 300 covers
- The "L'Escale" bar: 100 people for a cocktail reception and 80 on the terrace
- Other restaurants are 500 metres away, and not forgetting the beach, a perfect spot for an unforgettable dinner
- Nightclub within easy reach

Our advice: an authentic Bodega dinner or a chill-out evening on the beach...

PERSONALISED WELCOME
Included in the packages: business breakfast buffet, lunch and dinner (starter, main course, dessert, wine, mineral water and coffee).
To customise your event: a wide choice of themed buffets, cocktail receptions, gala dinners, open bar events and more.
IN THE VILLAGE
4 swimming pools (including 1 heated pool), Moliets golf course designed by Robert Trent Jones (1 x 18-hole international course and 1 x 9-hole beginners course, 1 putting green, 1 driving range with 20 spaces), cycle hire, multisport court, pétanque, ping-pong.

NEARBY
16 tennis courts (4 indoor and 12 outdoor: Clay, Green Set and Grass), paintball, surfing and body boarding on the beach, sailing, windsurfing, canoeing on the Léon and Soustons lakes, mountain biking, horse riding, adventure trail, mini-motorbikes, karting on the Magesq and Capbreton circuits...

SPECIAL ACTIVITIES
Organised events, Olympic Games, challenges and excursions to the Landes region and Basque Country.
Address
40660 Moliets
France
GPS Coordinates
latitude : 43.84439800
longitude : -1.37924000
Routedescription
Route description

Paris (738 km)

From Paris:
- Take the A10 motorway to Bordeaux, then the A63, then the N10, exit 12 (Castets)
- In Castets, take the D42 to Léon Then follow signs for...

Paris (738 km)

From Paris:
- Take the A10 motorway to Bordeaux, then the A63, then the N10, exit 12 (Castets)
- In Castets, take the D42 to Léon Then follow signs for Moliets via the D652, then head for Moliets Plage

Read more

Close

Public Transport

Dax station (37 km) Bayonne train station (64 km)

By plane

Biarritz-Anglet-Bayonne airport (73 km)
You might be interested by:
Provence-Alpes-Côte-d'Azur
>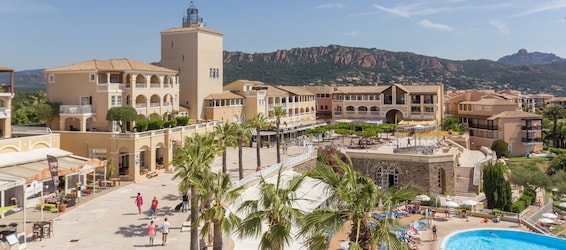 Provence-Alpes-Côte-d'Azur
>