10 meetingrooms
800 people
880 people
(incentives)
298 accommodations

2 restaurants, 2 bar(s)
880 Place settings
open all year
Le Rouret en Ardèche
The village of Le Rouret in Ardèche is 10 km from Vallon-Pont-d'Arc and stretches across 72 ha. The domain sits on terraced plains to ensure clear views of the Cévennes mountains and was built to blend in with the local environment and respect architectural and horticultural traditions. With a wide range of integrated leisure facilities, this is a perfect venue for seminars and incentive events.
Au Château ("Maison de maître", country house dating from the 19th century):
- 8 air-conditioned rooms with natural lighting for up to 100 people
- 1 air-conditioned auditorium (170 people including 20 people upstairs)
- Audio-visual equipment hire: on request
- Free Wi-Fi in all rooms (based on connection speed on site)

In the "Vallon" residence, 21 apartments that can be set up as sub-committee rooms.

Other spaces available:
"L'Aven": indoor multifunctional facility (1,296 m²) in the heart of the village that can be used for exhibitions, meetings (approx. 800 people), catering venue and evening events.

Several areas on site that can be used for the installation of marquees:
- Château car park = 2,415 m²
- Château park = 1,800 m²
- "Vallon" district car park = 2,000 m²
- Football pitch at the entrance to the village = 2,000 m²
La Beaume
Berrias + Casteljau
Berrias or Casteljau
Beaulieu
Maisonneuve
Bessas or Brujas
Balazuc or Chastelas
Capacity of meeting rooms
Capacity of meeting rooms
Surfacein meter2
Size

in meter

Ceiling
in meters
Theater
School
U shape
La Beaume
220
18x9,60
9,60
180
-
-
Berrias + Casteljau
120
21,50x4,80
3,50
90
55
45
Berrias or Casteljau
45
9,25x4,80
3,50
35
30
20
Beaulieu
110
11,90x9,10
3,50
100
55
35
Maisonneuve
92
13x5,70
2,50
80
50
38
Bessas or Brujas
45
8,10x5,20
3,50
35
30
20
Balazuc or Chastelas
45
9,25x4,80
3,50
35
30
20
Move left
Move right
Objectives to reach? Challenges to overcome?

With 20 years of experience in team building and group dynamics, you can count on our teams and partners to meet your needs.

Setting your objectives... Testing your teams' potential, rewarding your employees... We're here to help put your plans into practice.

Choose from... Incentives, team building, sporting challenges... The many activities on offer enable us to combine work and play...

Let us do the work... Take it easy as our teams use their skills to organise the perfect activities, and ensure it's fun for all involved!
The 64 apartments and 234 houses in the "La Colline" district offer spacious accommodation with modern, refined décor. They feature a bathroom with a heated towel rail, toilet, safe, television, terrace or balcony.
Our teams will provide advice on which restaurant areas best suit your needs: Village square, the Château park or terrace, private restaurant, etc.

Somewhere to host each of your event's highlights:
- The "Vallon" district: "Le Font Vive" (400 covers, with 150 in a private room)
- The "Colline" district: "Le Boissy d'Anglas" (80 covers and a terrace with a seating capacity of 500)
- The Château's botanical garden: picnic on the lawn (1,000 people)
- "Lou Sero" bar
- "Le Castagnou" bar
- "Bowling" bar
- "Le Castel" nightclub (200 people)

PERSONALISED WELCOME
Included in the packages: business breakfast buffet, lunch and dinner (starter, main course, dessert, wine, mineral water and coffee).
To customise your event: a wide choice of themed buffets, cocktail receptions, gala dinners, open bar events and more.
IN THE VILLAGE
Swimming pools, a 650 m² water park, sauna, fitness, jacuzzi, 6 tennis courts, multisport court, pétanque, ping-pong, mountain biking, archery, adventure area, equestrian centre, botanical garden, 6-lane bowling and billiards.

NEARBY
Canoeing, kayaking, quad biking, karting, orientation courses and visits to the Ardèche's grottos.

SPECIAL ACTIVITIES
À la carte sporting challenges, treasure hunt, caving, canyoning and via ferrata walking.
Address
Village Le Rouret en Ardèche
07120 Grospierre
France
GPS Coordinates
latitude : 44.38079800
longitude : 4.27484000
Routedescription
Route description

Paris (663 km) - Lyon (204 km) - Marseille (203 km)

From Paris:
- Take the A6 motorway to Lyon, then take the A7 and come off at the Montélimar Nord exit
- Head towards...

Paris (663 km) - Lyon (204 km) - Marseille (203 km)

From Paris:
- Take the A6 motorway to Lyon, then take the A7 and come off at the Montélimar Nord exit
- Head towards Aubenas, Le Teil, Villeneuve de Berg, Vogüé, Ruoms and Grospierres
- Cross Grospierres Gare, 4 km on the D111 and turn left
- Follow signs for Domaine du Rouret

From the south:
- Go as far as Nîmes, then take the N106 and exit at Alès
- Then take the D904 towards Aubenas via St Ambroix
- Finally, take the D111 to Grospierres
- Follow signs for Domaine du Rouret

Read more

Close

Public Transport

Montélimar train station Valence station

By plane

Marseille airport (2 hrs 10) Montpellier airport (2 hrs) Lyon airport (2 hrs 30)
You might be interested by: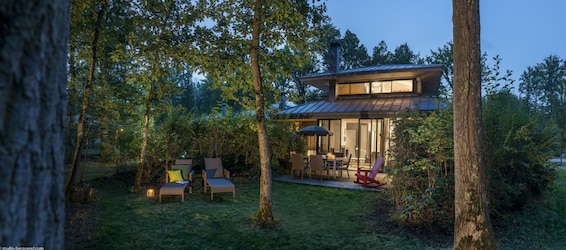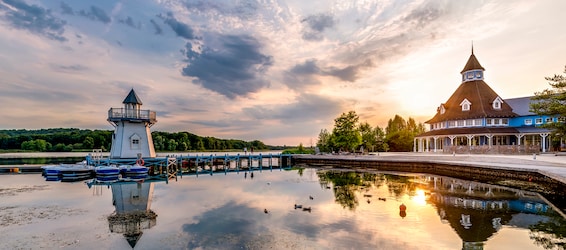 Provence-Alpes-Côte-d'Azur
>